06/14/2021
RoslinCT Boston's (former Lykan Bio) State-of-the-Art, Purpose-Built Cell Therapy Facility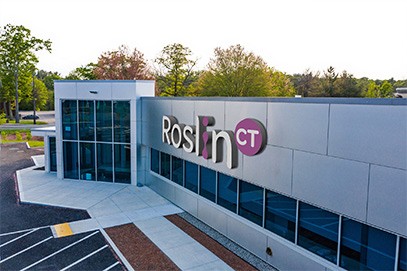 With decades of experience in biopharmaceutical production and, more specifically, in cell therapy manufacturing, the team at RoslinCT has leveraged their expertise to develop a world-class, purpose-built, multi-product cell therapy manufacturing facility.
RoslinCT intentionally refers to its manufacturing facility as "purpose-built" because the layout of the facility, from the ground up, was specifically designed for the efficient and compliant production of cell therapy products. Many facilities currently being used for cell therapy manufacturing were originally built for an alternative purpose. While this is possible, it is suboptimal as the product flows and processing spaces in most retrofitted facilities are not designed for true patient material isolation and prevention of cross-contamination.  In the facility planning process, RoslinCT's highly experienced architectural and engineering team considered all aspects of a cell therapy operation including people, process, and material flows in line with global regulatory requirements. In addition, our extensive use of sophisticated, state-of-the-art software platforms facilitates the real-time transfer of data, reduces errors, and enables electronic batch records that ultimately enable real-time testing and release of the final product.  ​A few examples include: ​
Stay Updated on the Latest Bioscience Trends
An operations center, enabled by our software systems, monitors all aspects of front and back-end logistics, manufacturing planning and oversight ​
Integrated pass-throughs in each manufacturing suite enable rapid transfer of samples to the adjacent quality control laboratories.  ​
A dedicated kitting area allows for all materials to be prepped, kitted, and transported to the appropriate processing suites. ​
Two dedicated vestibules, one exclusively utilized for inbound patient/donor material and the second dedicated to the outbound product. ​
We believe the RoslinCT Boston manufacturing facility sets the standard for cell therapy manufacturing, and we intend to continuously improve the capability based on the future needs of our partners.